Some Important Facts About Labiaplasty
What is Labiaplasty
Labiaplasty is a surgical procedure that reduces the size of the female labia which includes inner or outer vaginal lips. The surgery enables the patient to repair damage caused by injury, disease, or childbirth. Ladies who feel discomfort during intercourse, sports activities and while wearing the tights or undergarments then this cosmetic surgery is being done by the experienced doctors. This surgery can be performed with other female genital cosmetic surgery procedures such as Vaginoplasty, or vaginal rejuvenation. In recent years, a number of women have decided to go through this cosmetic surgery and there is a lot of controversy both inside and outside the medical profession has started. However, women are still not bothering and willing to go for this surgery.
Some Facts About Labiaplasty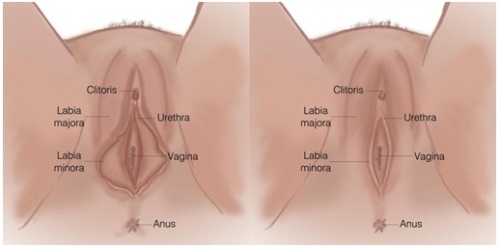 You Don't Have to Be a Mom to Have Labiaplasty
It is a myth that women who have given birth to a child are the right candidate for labiaplasty, but it is not true. Women of any age are concerned with the appearance or functionality of their labia may be a candidate for the procedure and it doesn't matter she has given birth to the child or not. There are few cases in which teenage girls are also interested in getting benefit from labiaplasty when the size or shape of their labia may be interfering with everyday activities.
It's Not All About Looks
Labiaplasty surgery is not all about looks, it may relieve the pain or discomfort that some women feel while wearing tight clothing, sports activities or intercourse. This surgery can even benefit the women who have oversized labia. If you are one of those women who feel uncomfortable while wearing yoga pants or swimsuits, labia reduction could help.
You Won't Lose Sensation
Labia reduction will not cause a decrease in sensitivity; in fact, it has observed that after labiaplasty surgery the experience of sexual pleasure gets enhanced. The process of removing excess labial tissue results from more sensation to the women than it was earlier.
You Can Go Back to Work in a Few Days
It takes approx.. 3 to 4 days of time in the recovery and women are able to go back to work. Women may have some mild swelling and bruising along with a small amount of bleeding. These things should subside after 5 to 7 days, and in case women feel any other kind of discomfort then it can be managed with medication.
You Won't Be Able to Have Sex for 6 Weeks
After surgery, women can't go for sex for at least 6 Weeks. It is important to not to ignore your plastic surgeon's instructions regarding post-operative intercourse. It will be risky for the women to have sex too early. If you're still feeling sore after the 6-week then don't ignore it and rush for sex, immediately talk to your plastic surgeon to know why it is happening.
Risks of Labiaplasty probably long-term
There are a number of risks involved in this cosmetic labia surgery in Gurgaon, probably long-term. The resulting scar tissue at the opening of the vagina may subsequently cause complications during childbirth. Most patients seeking labiaplasty are relatively young.