It is a measure to improve the outcome of the pregnancy i.e. Healthy mother and healthy baby.
Though not common , but it plays a very important role for the upcoming pregnancy.
When is the right time to do it?
During routine health check
Pre-marital and pre-family planning
After negative pregnancy test
Pre-appointment check
After abortion or termination of pregnancy
It is done to asses any risk , and if needed medical intervention is given , if needed psychosocial support is given.
It consist of :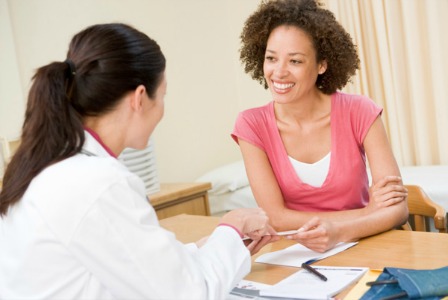 Nutritional
Folic acid supplements
Exercises
Medical condition
Genetic counselling
Immunisation
Lifestyle changes
Screening of vaginal infection
So, this is something which will help you in all the best possible way before you conceive .
In Gurgaon Dr.Garima provides her best counselling session to all would be mothers /would be parents , which helps you reaching the best during and after your pregnancy.
Best Preconception/Pre-Natal/ Pre-Marital Pregnancy Counseling in Gurgaon
Preconception Counseling
Dr.Garima
Rated

4.8

/5 based on

383

customer reviews