Sex After Vaginal Rejuvenation
Can Laser Vaginal Tightening Improve My Sex Life?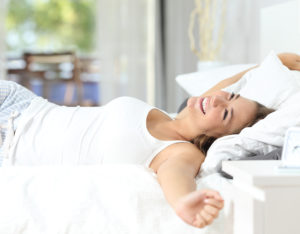 It is quite often for women to experience a change in sexual intercourse after giving birth to children. The process of giving birth enables the women to naturally stretch the vaginal walls and open to accommodate the birthing process. With age and childbirth, women experience the aging process which includes the thinning of vaginal walls. The femilift is also called as Vaginal Rejuvenation a Laser Vaginal Tightening procedure that gives women a safe, effective treatment without the downtime and expense of vaginal surgery.
The FemiLift is a Laser Vaginal Tightening procedure in which the doctors use the laser to activate the body's production of collagen in the vaginal walls. Due to the aging process, collagen production naturally slows down and reduces throughout the body over time. When the procedure gets complete the body produces more collagen in that area, over the course of a Sex and after few weeks of Vaginal Rejuvenation. The procedure tightens the chamber and enables to increase more sensation. This procedure even works for patients who are faces stress urinary incontinence. The supportive tissue around the urethra allows greater urinary control. For some patients, a number of treatments are recommended to achieve a level of improvement they are wishing for.
The process is recommended to most of the patients due to diverse reasons such as follows: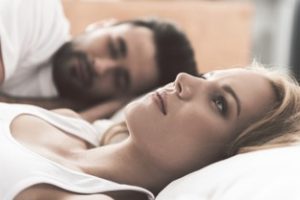 It's effectiveness for both vaginal tightening and for improving urinary stress incontinence
It's fast (less than 15 minutes)
It's painless
You can return to regular activities after your appointment
Sexual activity can resume within days
The tightening process is natural and does not produce painful over-tightening that can occur with surgical vaginal tightening
Sex After Vaginal Rejuvenation – Testimonial
To know more about the Sex After Vaginal Rejuvenation, I approached Dr. Garima as I was suffering from "leaky bladder". A couple of years ago it was leaking but very minimal and at times only when I sneezed or coughed hard. And eventually, it led to urine loss while exercising. As life is too short so, it is important to get it diagnosed and treated first unless it becomes the socially unacceptable or it started hampering the personal life. The procedure was so good that I had it done in the middle of my workday and went back to work following this 5-minute procedure. Within the first week, I was able to RUN with a full bladder. It fully improved after the next two treatments and the extra collagen literally tightened the vaginal walls to the point where intimacy with my husband was even better than before! He was VERY pleased with the results as well. I cannot thank Dr. Collins enough. Not only did I avoid costly surgery, pain, and downtime for 6 weeks but I also gained freedom I hadn't known in some time. Thank you so much, Dr. Garima Sawhney!"
For a free consultation to see if Laser Vaginal Tightening is right for you, please contact Dr. Garima Sawhney.