HOW TO REDUCE HIGH RISK OBSTETRICS/PREGNANCY COMPLICATIONS?
Pregnancy is most awesome and happiest period in women's life full of weird, new, sweet and sometimes embarrassing side effects and fears. Pregnancy also known as Gestation, lasts for about 40 weeks, and has three phases or stages; the 1st, 2nd, 3rd trimesters. Complete guidance of a trained and experienced gynecologist is very necessary for a healthy pregnancy, which includes pre-pregnancy and post-pregnancy treatments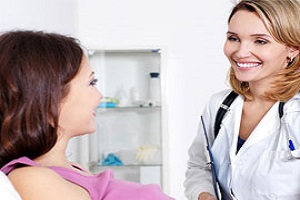 Pre-Pregnancy Treatment-
Before you conceive, there are many things you can do to keep you and your future baby as healthy as possible. It includes the quality assistance, proper care, professional consultation, yoga and light physical exercises, stress management, nutritional advice, counseling, diet etc. Women undergoing pregnancy issues and its stress are prescribed with some medications as well as meditation and some exercises.
Things all couples should do before getting pregnant-
Have a parenting talk.
Go off the birth control pill.
Cut back on partying.
Limit caffeine.
Maintain proper weight for conceiving.
Complete sleep at night.
Ask your mom about her pregnancy.
Deal with job and where you want to live.
Avoid Toxic Substances and Environmental Contaminants.
See your doctor regularly,etc.
Preconception health care focus mainly on things you can do before and between pregnancies to increase the chances of having healthy baby and avoid all health issues of mother and baby. For some women, getting their body fully prepared for pregnancy takes a few months. For other women it might take little longer. Whether this is your first, second, or sixth baby, Dr Garima Sawhney an experienced gynecologist give best guidance and medication which help you in Preconception counseling and getting ready for the healthiest pregnancy possible.
Specialist Obstetrition for Post Natal Services/Post Pregnancy Services